TechBoston Makes New Friends at MIT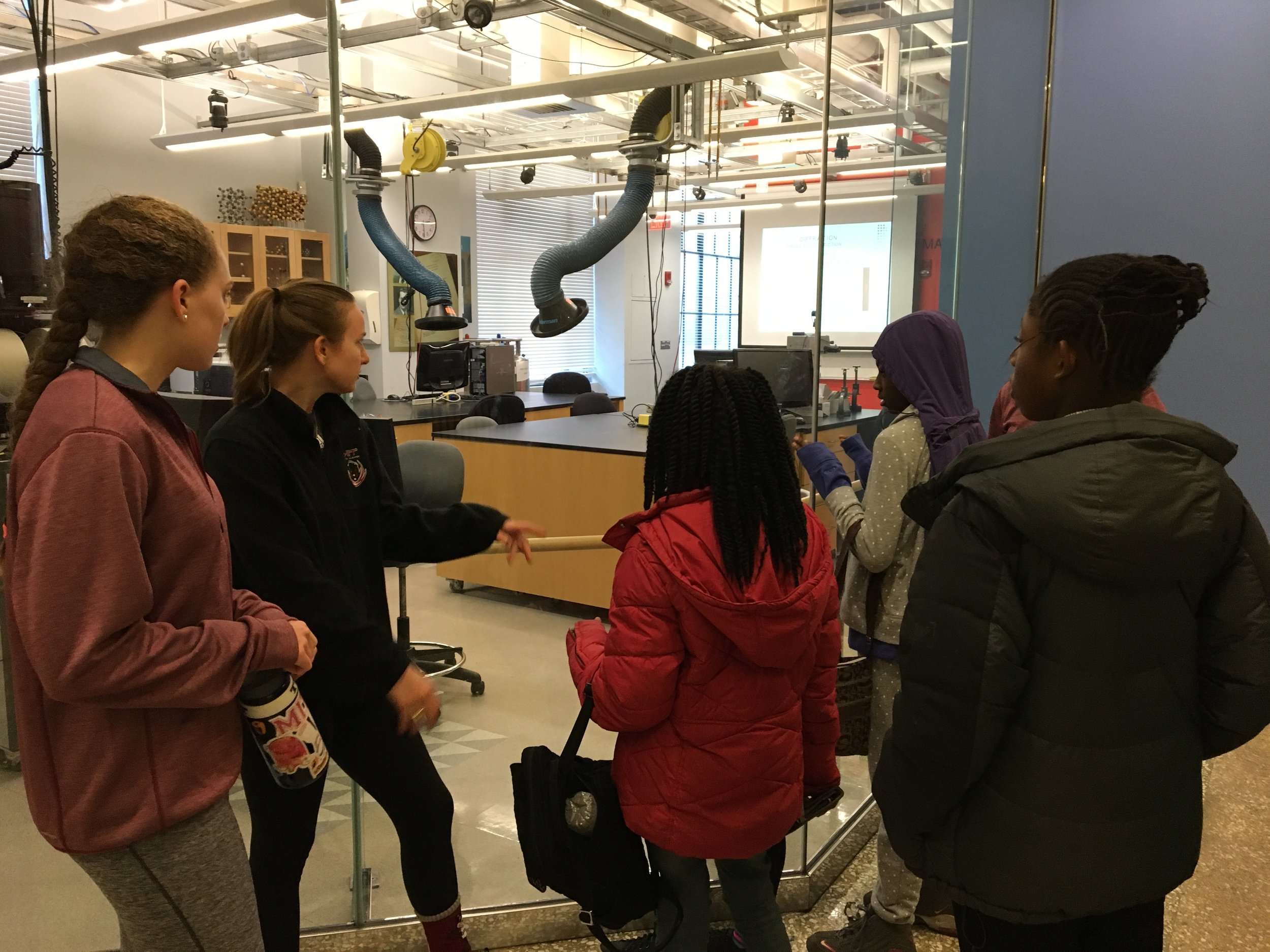 In early December, TechBoston student-athletes were invited to MIT, one of the most innovative technology institutions in the world. After a quick journey up the red line, a new experience for some students, the TechBoston Bears arrived at the Zesiger Sports and Fitness Center, MIT's stunning athletic facility. The students were greeted by Coach Anne Versprille, her two assistants, and over twenty members of the MIT women's lacrosse team.
After introductions, the Engineers and the Bears split off into pairs to begin Entourage, a version of rock-paper-scissors where the loser joins the winner's posse until there is one victor. Next, the players broke into mixed groups for several rounds of Human Knot, a real thinker's challenge!
After the team-building activities, players from both teams sat down for lunch and got to know each other better, sharing career aspirations and plenty of laughs. Post lunch, the players again split into teams for a scavenger hunt campus tour. The tour included views of dorm rooms, libraries, athletic facilities, the student center, the Charles River, The Thinker sculpture, the Infinite Corridor, and the incredible architecture of the Stata Center.
We cannot thank Coach Anne and her team enough for planning and executing a transformative day for our student-athletes, some of whom had never set foot on a college campus before. Your investment in our students is invaluable and we cannot wait to continue our relationship this spring!