Truth Girls Return to Howard University and Washington, D.C.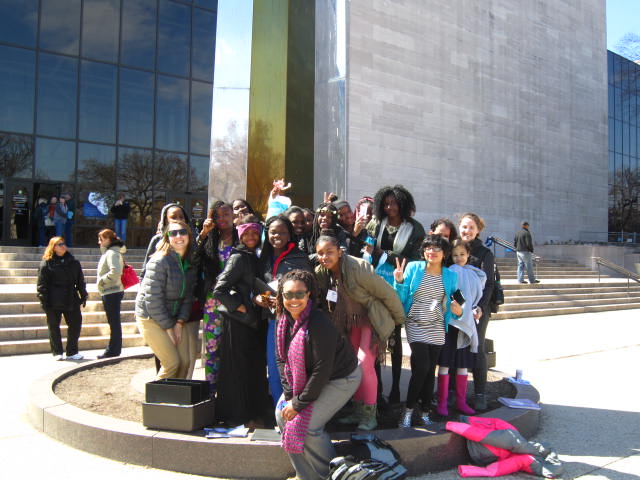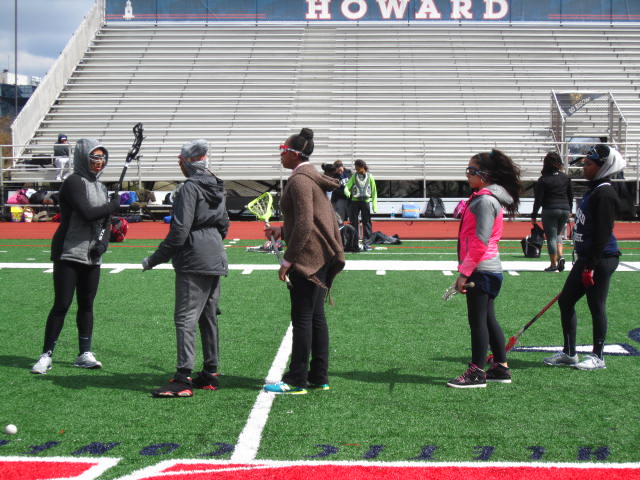 This past weekend the HLL's Truth girls program went on their second annual adventure to Washington, D.C. to learn more about lacrosse, each other, college, and our nation's capitol.
Our adventure began on Friday, March 27th when we headed straight towards Howard University. Our student-athletes got there in time to create a tunnel to welcome the team onto the field, cheer them on during their game against Stetson University, and play a scrimmage during halftime. Afterwards, the girls ate dinner with the HBCU Howard University Women's Lacrosse Team and had the chance to get to know the players. HLL players asked probing questions about the college student-athlete's approach to both the sport and their academics, learning more about each player's journey to college and lessons they could learn from them.
Saturday morning the crew headed to the National Air and Space Museum where the girls explored interactive exhibits and learned about our country's history in the fields of space and aviation. Afterwards, the group headed back to Howard University where Howard's team put on a clinic for both HLL as well as our friends WINNERS Lacrosse - a non-profit that provides the opportunity to learn the game of lacrosse to historically under served neighborhoods in Washington, D.C. After a fun (but chilly!) afternoon of learning and playing, Kate Klimczak, older sister of Program Director Sasha Klimczak, hosted the team for a healthy, home cooked meal and some team bonding!
Sunday morning found the girls at the campus of George Washington University. Current senior Shamier Settle, originally from Harlem, spoke with the girls about her journey from Harlem to boarding school to GWU and about the hard work needed to get to college. A tour was given and the girls were able to experience a bit of college life. Before heading back on the bus, the team took a walk to the White House to talk about our federal government and to try and catch a glimpse of President Obama.
Overall, the weekend was a huge success full of lacrosse, learning, and laughs! Thank you to everyone who made it possible - especially the HowardUniversity Women's Lacrosse Team, WINNERS Lacrosse, Kate Klimczak, and Shamier Settle.