HLL Students from P.S. 76 and Promise Serve Meals to the Homeless with St. Mary's Manhattanville Church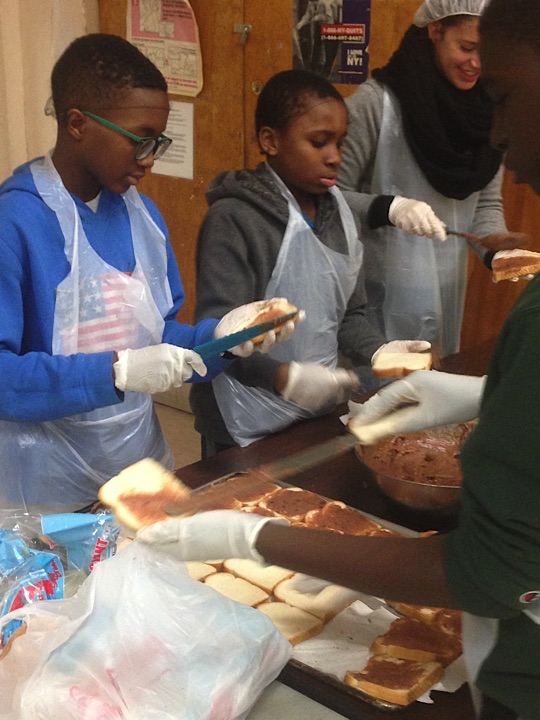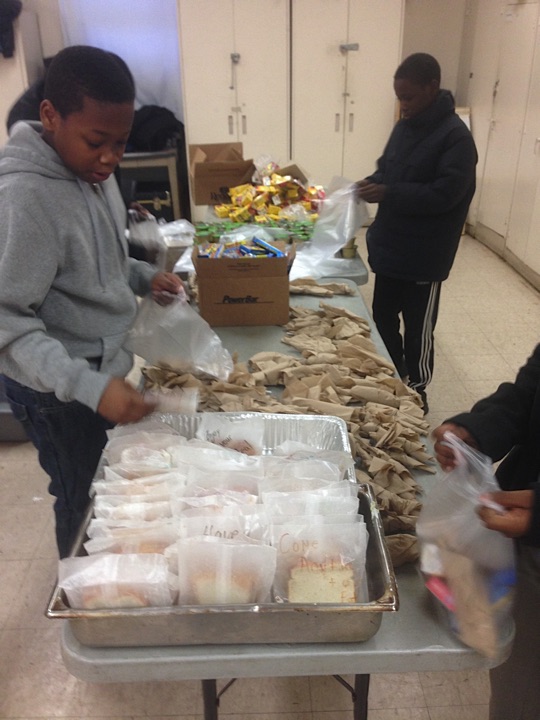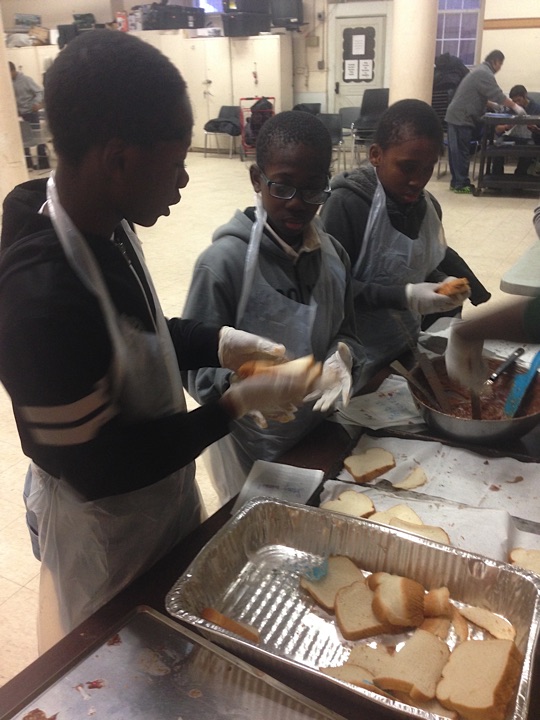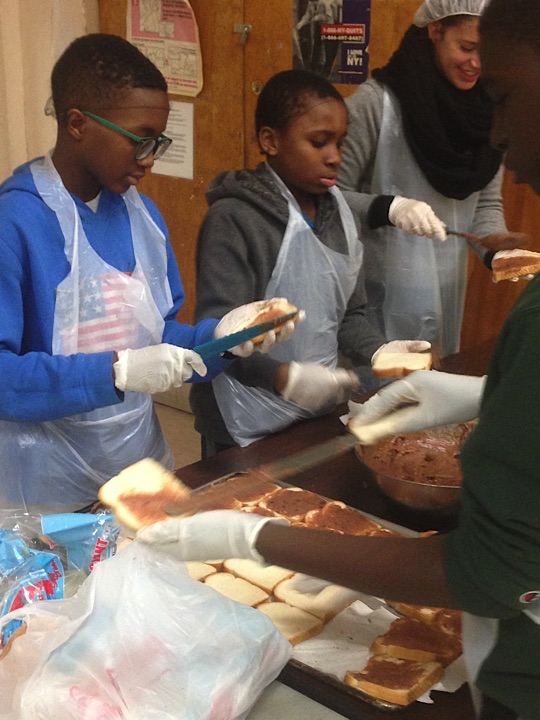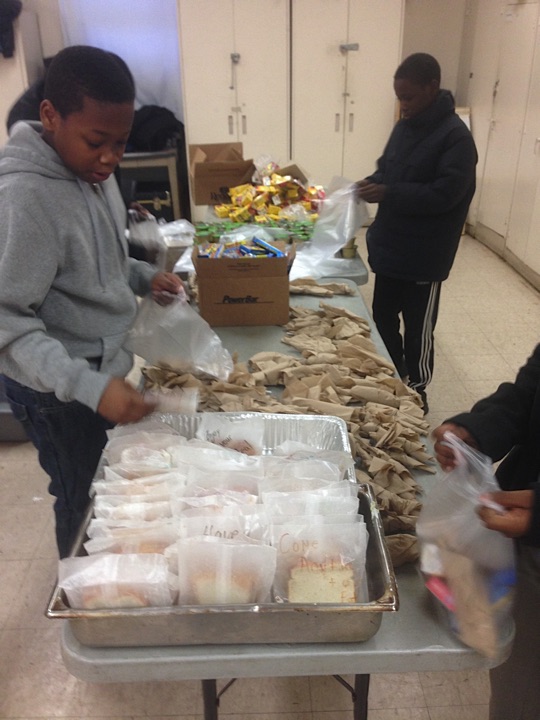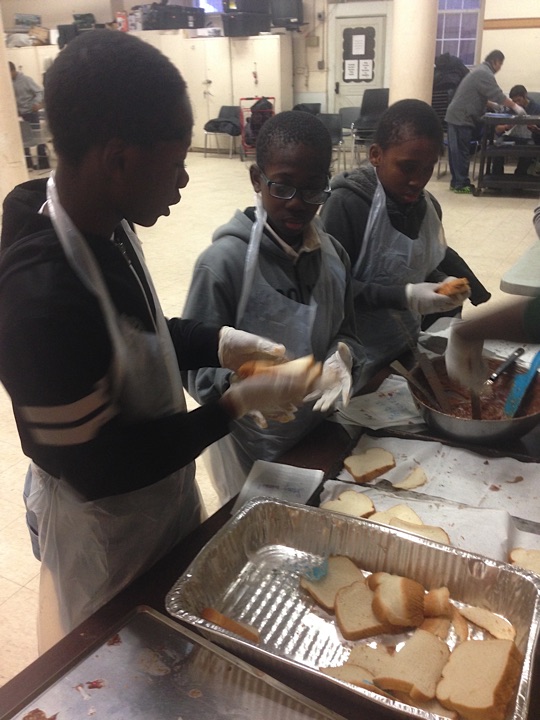 This January, students from Promise Academy II ("Promise") and P.S. / I.S. 76 A. Philip Randolph ("P.S. 76") participated in their first HLL community service activity: packaging and delivering meals to Harlem's homeless with St. Mary's Manhattanville Church. The HLL boys listened to a discussion about the root causes of homelessness and its impact on community members. The Promise and P.S. 76 boys then separated into smaller groups and, within them, brainstormed solutions to protect themselves from falling into the homeless trap. Afterwards, two former homeless community members spoke to the boys about their experiences. One of them expressed how faith in religion helped him out of depression, while the other created a documentary advocating for awareness.
The boys spent the last hour and a half preparing food for the homeless. The kids then braved it outdoors against the freezing winds as they delivered meals around East Harlem and Hamilton Heights. The P.S. 76 and Promise Academy boys were fully engaged throughout the experience, asking probing questions to the speakers and enthusiastically making the meals under the guidance of the St. Mary's Manhattanville Church staff. They were humbled handing the packages of food to the homeless that rested along the building walls and concrete sidewalks of Harlem's streets.
Special thanks to Shaini Kothari, Janet Dorman and Lisa Slocum from St. Mary's Manhattanville Church for the honor of having HLL volunteer for them and educating our kids.