Dom Starsia and Chris Sailer Visit Harlem Lacrosse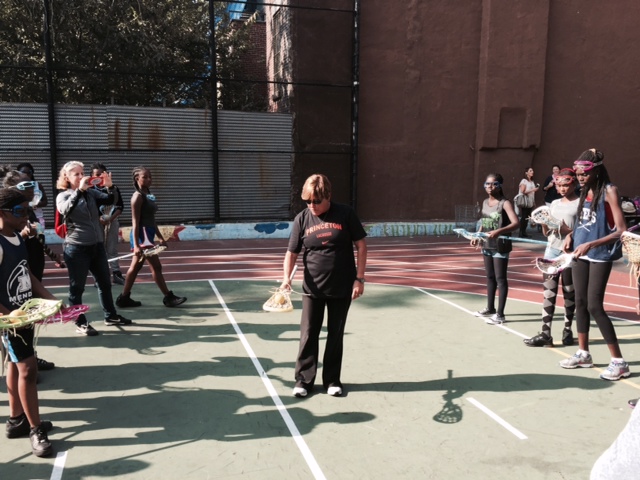 On October 8th, 2015 Hall of Fame coaches and Harlem Lacrosse Executive Board Members Chris Sailer from Princeton Women's Lacrosse and Dom Starsia from University of Virginia visited PS 76 and Frederick Douglass Academy respectively where they took a tour of each school site and then ran a clinic for Harlem Lacrosse participants. Coach Starsia even got to reunite with former UVA legend Doug Knight and his 2015 captain Owen Van Arsdale (now the FDA program director!) to bring a Cavalier flavor to our handball courts!
Thanks Coach Sailer and Coach Starsia for supporting all Harlem Lacrosse students. We are humbled by your commitment to our mission and student-athletes!