Harlem Lacrosse-Baltimore Travels to NYC for the Fall Harlem Bowl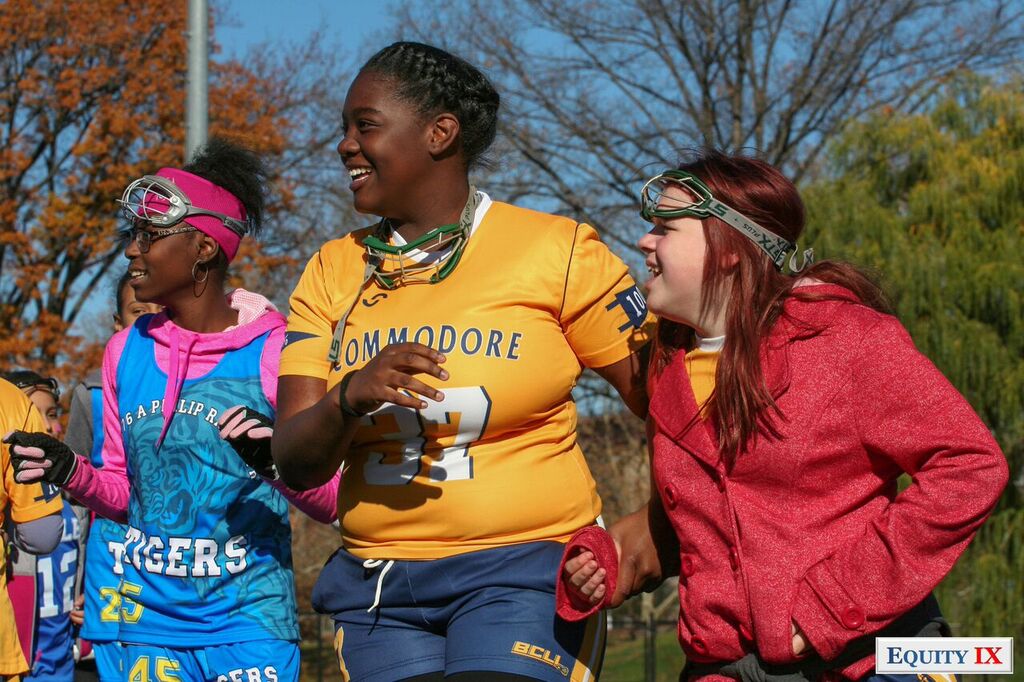 Photos courtesy of Leigh Ernst Friestedt.
For the third consecutive year, each Harlem Lacrosse girls site came together before Thanksgiving to participate in the Harlem Bowl. They played in a round robin competition and participated in a morning clinic led by UPenn lacrosse alumnae.
The biggest difference this year? Our Harlem Lacrosse - Baltimore program came north to make new friends and compete!
Many thanks to the Mulveys, the Edmonds, the Rosen-Grupps and the Bradburys for hosting all the Baltimore girls in New Jersey and creating such a fantastic weekend of friendship and lacrosse! On Friday, Chris Kunisch of Allendale Bar & Grill hosted the group for a Friday dinner, and advisory board member and Stick 2 Stick Lacrosse 's Michelle Bradbury ran an uptempo practice at NJ Home Field Advantage while providing lunch the next day!
There was also a significant Ivy League presence with the Columbia Women's Lacrosse team coming to referee and support their little sisters, the Truth Tigers.
Thanks to all of those involved for creating such an empowering weekend for the entire HLL girls lacrosse family!