FDA Boys Visit Briarcliff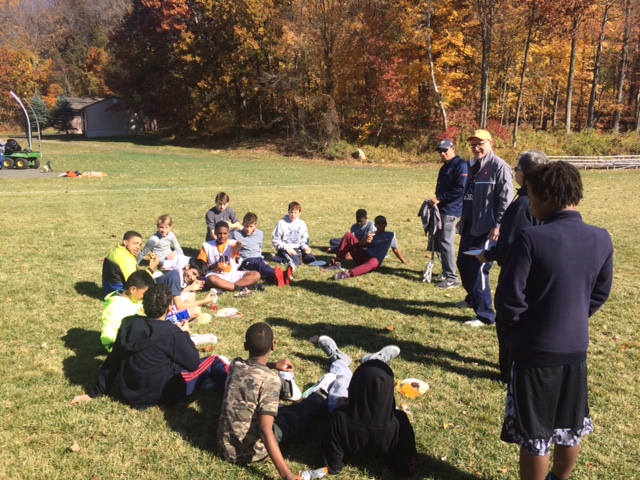 The FDA boys' 7th and 8th grade team traveled into Westchester County to visit their friends in Briarcliff, New York on Halloween.
Harlem Lacrosse participants and Briarcliff youth players paired up to get to know each other and run through drills together, and the on-field lacrosse part of the day concluded with a scrimmage highlighted by several Briarcliff-to-FDA assisted goals. Everyone enjoyed pizza while watching the Briarcliff football playoff game and sharing secrets about each other (who knew Coach Kanovsky could do ballet?).
In the spirit of Halloween day, a piñata was tied to the goals and FDA and Briarcliff players converged on a pile of candy after an Harlem Lacrosse student-athlete took it out with an overhand shot. Thank you to Charlie Boyar and Jon Kanovsky for organizing the event, Rob Anderson for running practice, and Briarcliff High School for hosting!